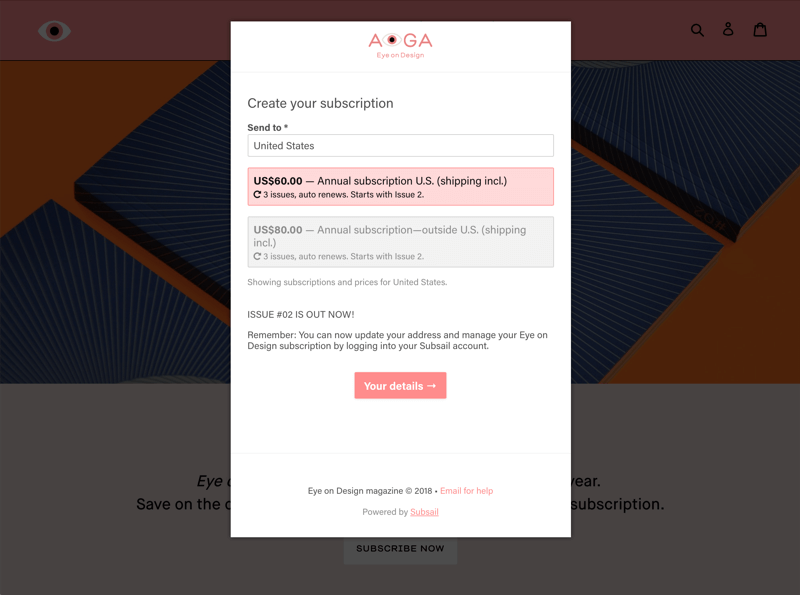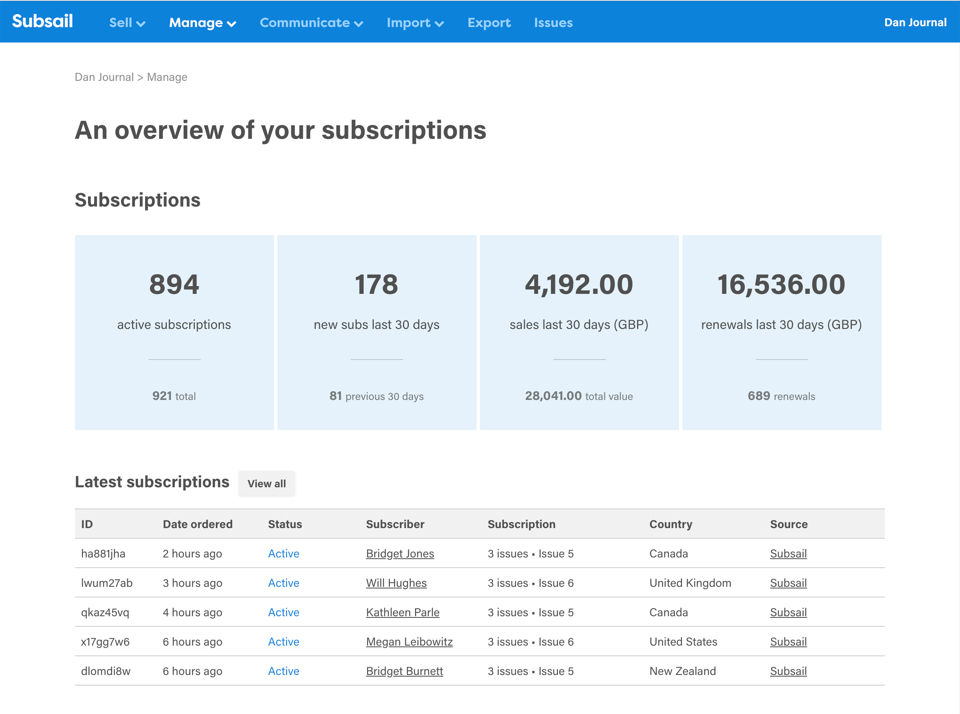 Your website
Your Subsail checkout
Your Subsail account
Let's see how Subsail can help you with subscriptions...
Subsail subscriptions have renewal intervals that you control.
If you publish irregularly, that's fine! Just tell Subsail the day that you'd like to schedule renewals for your next issue. Read more
Sell renewing subscriptions and secure reliable revenue.
We like to think of subscriptions as pre-orders powered by your biggest fans. With Subsail, you can rely on recurring sales to better fund your future issues.
Sell subscriptions that best suit your magazine.
Sell renewing subscriptions.

Sell non-renewing subscriptions.

Sell subscriptions that renew every issue, or every year.

It's your call and everything is possible. Read more
Drop in a Subsail-powered checkout on your website.
It takes just minutes to start selling subscriptions on your site (and it doesn't matter which service you're using). Subsail's overlay checkout allows customers to buy without leaving your website. Read more
Sign up and start selling subscriptions
Subsail is totally free to start. Feel free to try it out!

Your first 20 subscriptions are on us.
Subsail is trusted to power subscriptions for independent publishers worldwide, big and small.