What magazine makers love about making magazines
This feature originally featured in the Coverage newsletter in May 2018.
---
I've asked ten magazine makers from around the world and across different roles and genres, to identify what they love about making magazines.
It's a celebration of magazines from the eyes of the people who make them.
What a treat!
---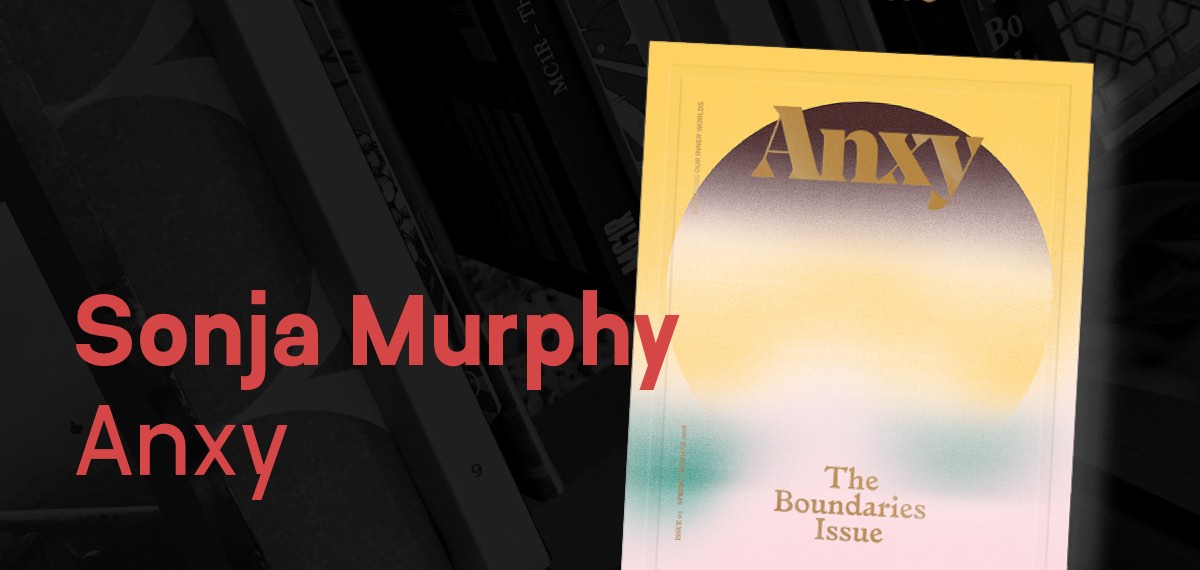 "For us, the best part of making Anxy Magazine is having the chance to spark conversations around mental health with our community of readers and contributors. We started Anxy as a place to talk about the parts of ourselves we're usually afraid to share, but that define who we are and how we live.

"For the Anxy Team, this means our own experiences with depression, addiction, sexual abuse, workaholism, obsessive compulsive behavior and anxiety, which we've shared openly with our readers. Talking about these stories helps us feel less alone, which is why we created a magazine that encourages similar conversations for others through interviews, personal essays, journalism, art and photography.

"We love bringing together a diverse community of passionate readers, writers, artists and professionals, and hope we can help end mental health stigma one magazine issue at a time."
Anxy is a US-based magazine which looks at the topic of mental health through different themes each issue. For many people, it was a stand out launch from 2017. The team have just this week launched their third issue on Kickstarter. Go check it out!
---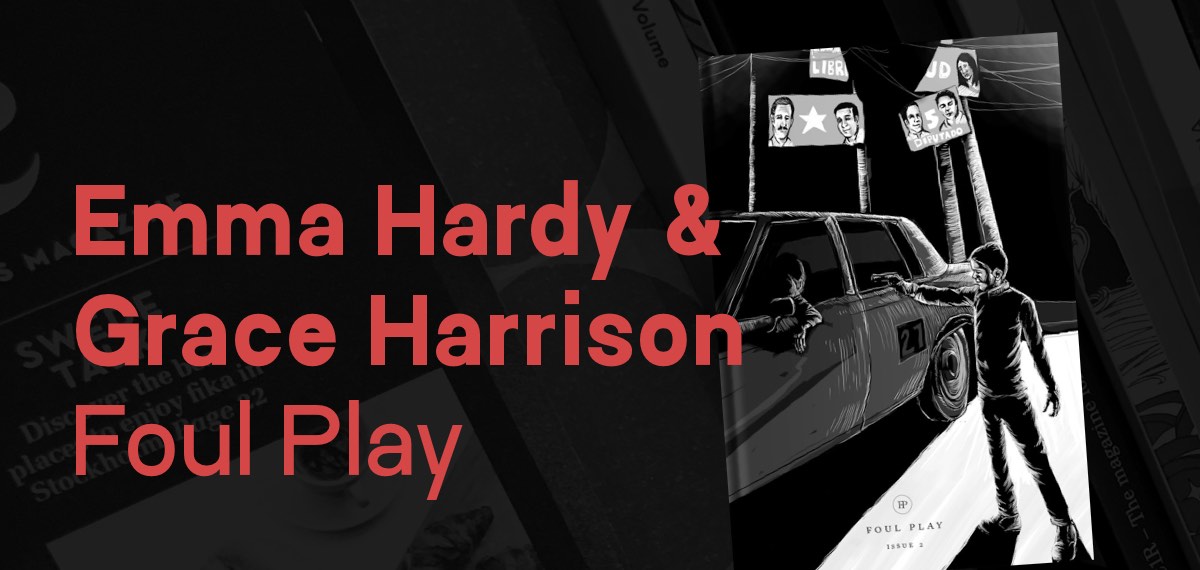 "The best thing for us about making Foul Play has been hearing so many new stories and different perspectives and being able to help tell them. Crime affects so many people in ways that you would never expect and it's been wild getting to learn about so many.

"It also feels like making a magazine immerses you into the heart of a community and we've loved meeting so many interesting, cool, obsessive, discerning true crime fans who share a similar vision. It's a lot of fun!"
Billed as the "only true crime magazine that won't make you want to wash your hands immediately afterwards", Foul Play launched in 2017. One of only a few titles in this email I don't currently own (but soon will!), the mag is venturing into seemingly untouched indie mag territory and doing so really well.
---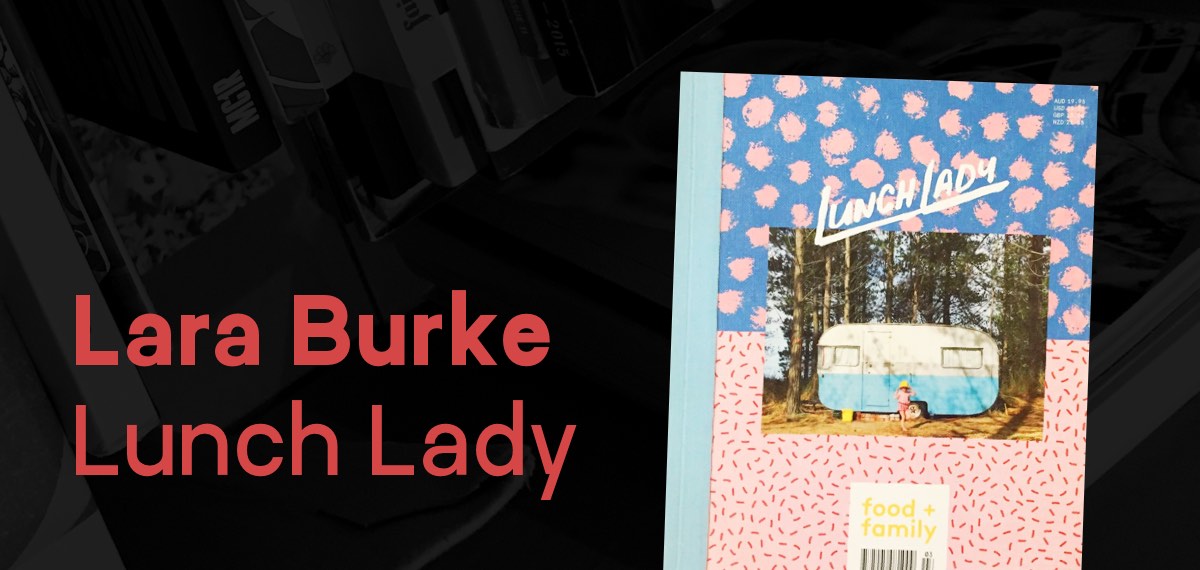 "Brain-storming and researching each issue with my long-time creative partner Louise, is the best. Starting out each issue with nothing but ideas and ending up 3 months later with a cheerful, feel-good, tangible printed collection of our hard work and creativity, and sharing it with our readers is super cool.

"I love laying out the editorial, it's a giant puzzle–like a game of Tetris that lasts for two weeks! Design days during the magazine-making cycle don't feel like work AT ALL. Being on a printing press in these screen-crazy days that we live in, and actually making something real that you can touch and see and smell makes me feel warm and fuzzy.

"Working alongside printers, illustrators, crafters, photographers and writers is ALWAYS inspiring. The best bit? … when our readers 'get' what we have put together for them, that's such a buzz."
Lunch Lady is a magazine the revolves around food and family, and one of my favourite titles, in large part due to Lara's art direction. Lara co-founded both Frankie and Smith Journal and more recently We Print Nice Things, publisher of Lunch Lady.
---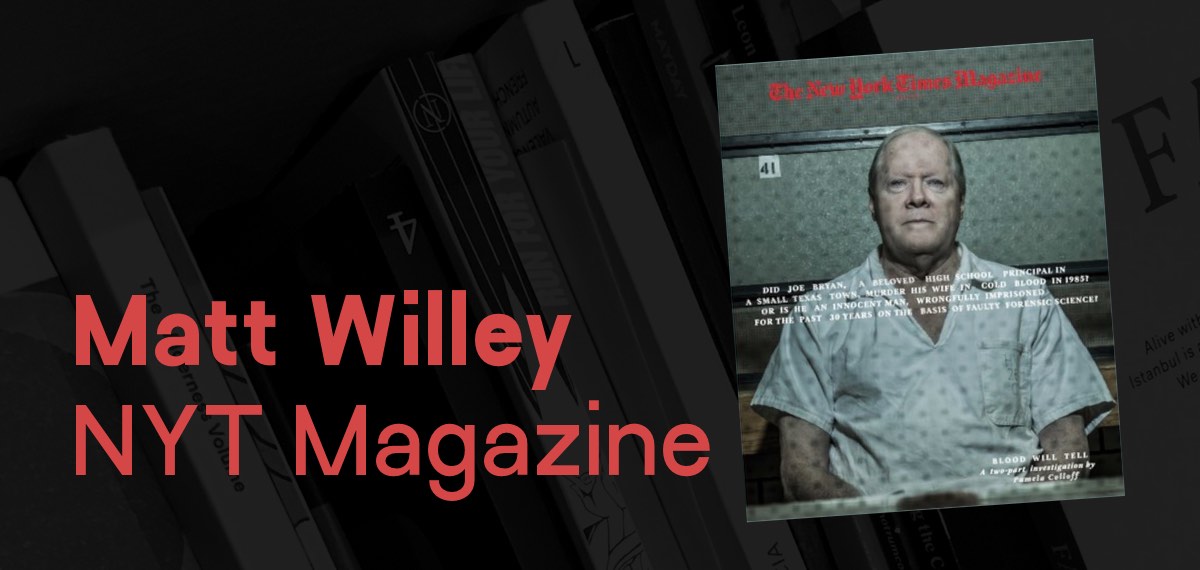 "Working with brilliant people. Magazines, when they are at their best, are a wonderful collective effort. A group of people all pulling in the same direction, trying to make something good. That can be a very exciting thing to be a part of.

"I've been lucky enough to work on a bunch of small magazines and magazine launches, which are perhaps the purest form of that; less hierarchy, a more direct sense of involvement."
Matt is Art Director at The New York Times Magazine, the well-revered weekly newspaper supplement. He co-founded both PORT and Avaunt magazines.
---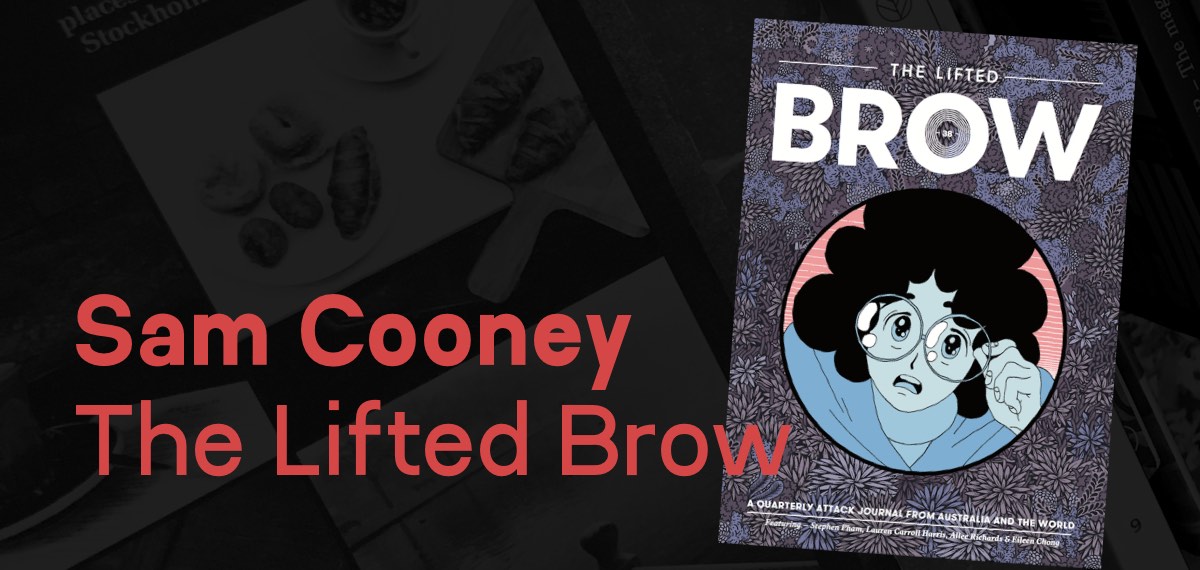 "I have no idea about other magazines, but we at The Lifted Brow love making our magazine because every day we're lucky enough to work with who we know are the most interesting writers and artists from both Australia and the world.

"These contributors are creating fiction, essays, poetry, commentary, comics and more that challenge and provoke all of us - and in turn this work challenges and provokes readers, like only the best ideas do. The fact that it's our responsibility to find, tweak and publish writing and artwork that changes the worldview of readers: it's at once a solemn duty and a joyous event, and we never forget it."
Sam edits The Lifted Brow, a not-for-profit Australian literature journal now on its 38th issue—very rare in the current indie mag world—and known for its amazing writing and engaging illustrated covers.
---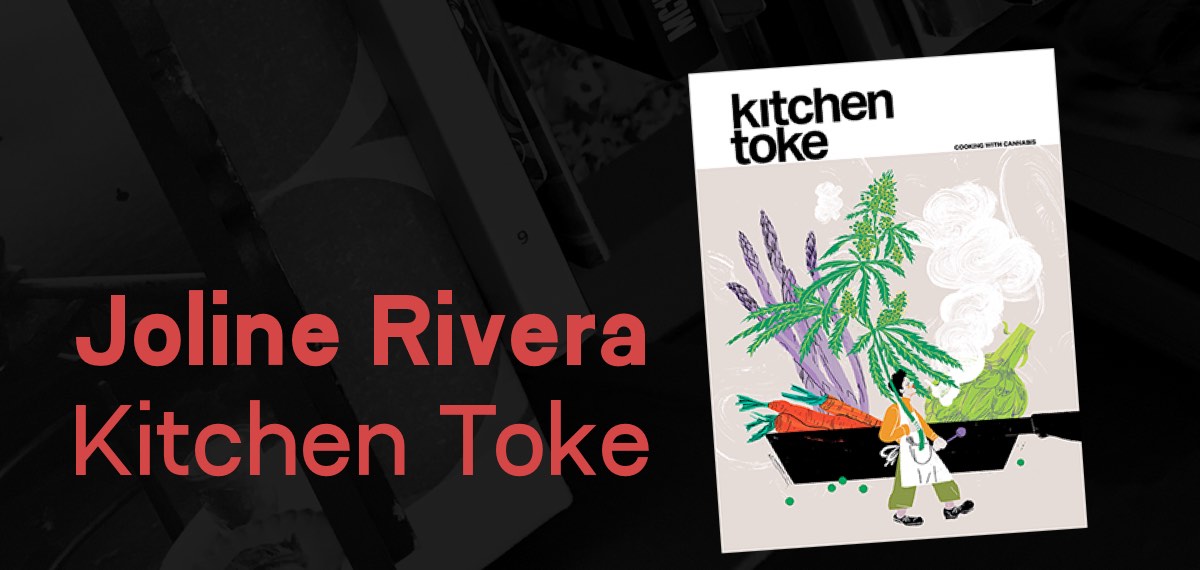 "I'm a graphic designer first and foremost, so I fell in love with print long before I started designing magazines. I like the newness and the fresh ideas of a designing magazines...I can change them, have fun and take risks every quarter. Lastly, being a print nerd I love the way a magazine feels when I get a new copy fresh off the press…the weight, the paper and mostly the smell of fresh ink."
Joline is the founder and creative director of Kitchen Toke, a US-based magazine with a focus on cannabis and food. An interesting magazine to watch as the world opens up its regulations about the recreational use of this drug.
---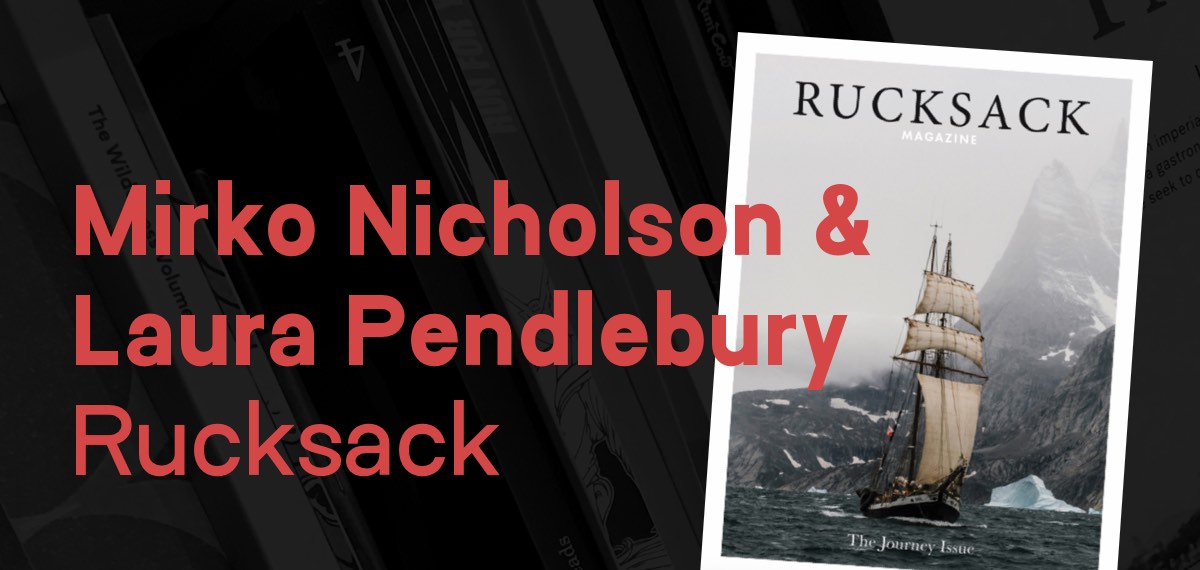 "Our magazine began as an online journal; a place for photographers and writers to share their images and stories. We loved the work we were being sent, and the creative community that evolved from this, so the move to print from here seemed like a natural progression. We have always loved reading magazines and our flat is, quite literally, stacked high with them.

"We have always believed that photography is an art which should be viewed in print, as it used to be, rather than always being limited to places such as Instagram. So it became incredibly important to us that we were able to share these beautiful photographs and stories we had received through a printed magazine, and this is definitely key to what we love most about the whole process.

"To hold a printed magazine for which you are responsible and to be able to turn the pages, to crease the spine and stack them up in corners, there is something so special about that. To see a physical end product and to be able to display such incredible work on paper, not just on a screen; it is an art we want to keep alive."
Rucksack magazine launched in late 2017, growing out of an online journal; very successfully, in my opinion. Their mix of adventure journalism and quality photography makes the magazine hard to put down.
---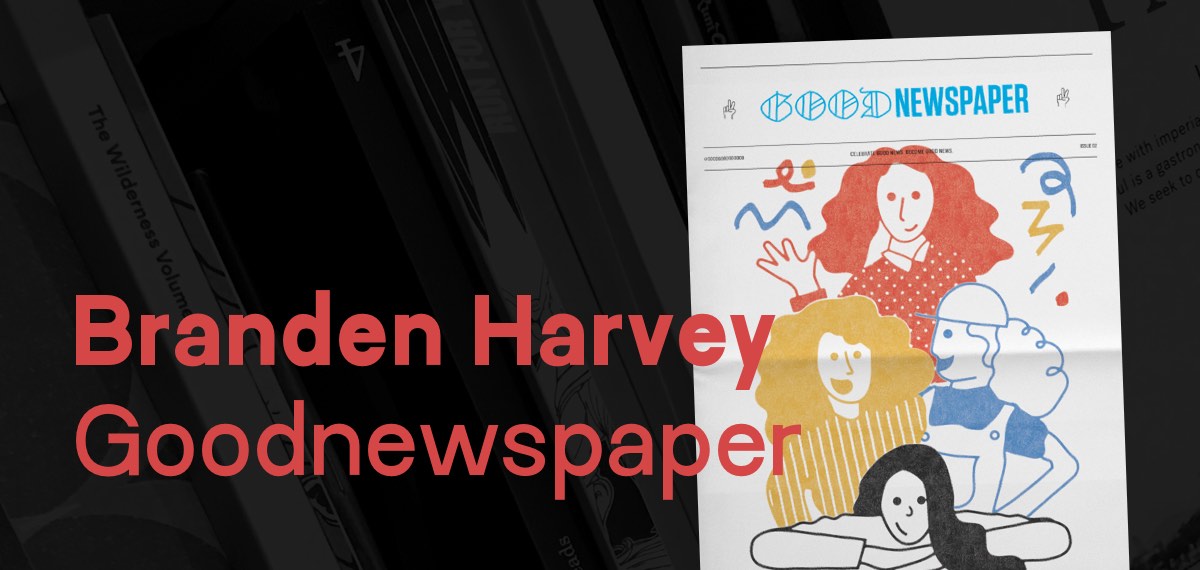 "I love this quote from Fred Rogers where he says, "When I was a boy and I would see scary things in the news, my mother would say to me, 'Look for the helpers. You will always find people who are helping.'"

"My favorite thing about creating the Goodnewspaper is that I get to follow the advice of Mister Rogers and look for the helpers. Even when the world feels too filled with heartbreak and injustice, there are always helpers to be found. And then the beautiful thing is, when we celebrate the helpers, it inspires us to take action and become the helpers ourselves."
Branden Harvey is a "storyteller focused on the good in the world" who launched Goodnewspaper, a quarterly magazine on newsprint, which focusses on things and people that are changing the world for the better.
(subscriptions powered by Subsail ✨)
---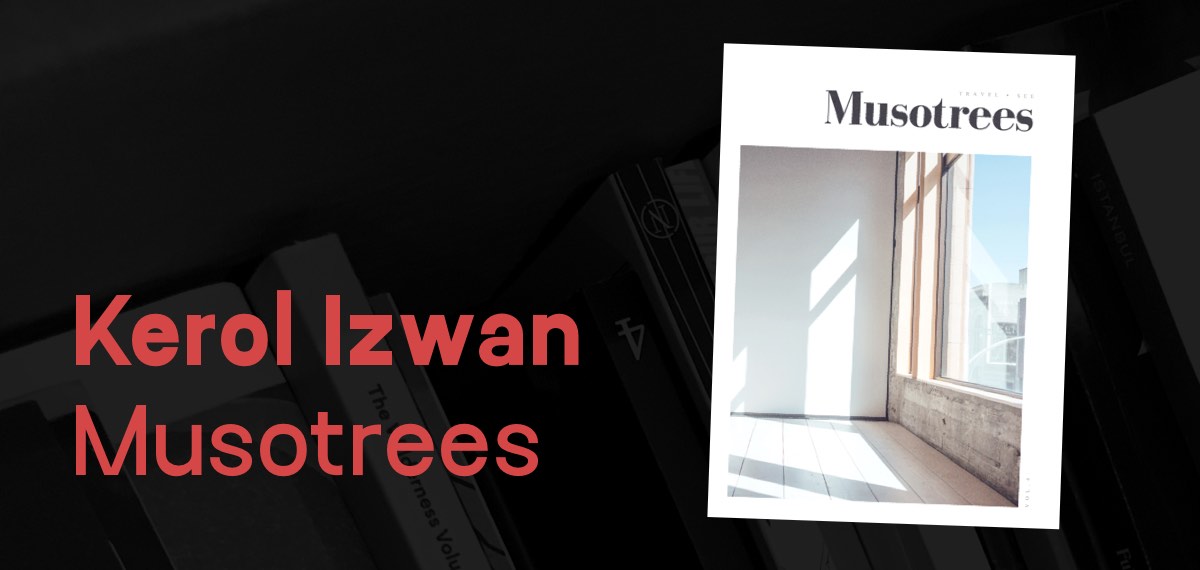 "Making Musotrees has been such a rewarding experience. I'm a self-taught publisher, so every process matters and every step counts. The publication industry has connected me with many creative people in various fields from around the world.

"The growth of indie magazines in Malaysia is slow, close to none. So I thought why not start one, something I can proudly call "my magazine"! The challenges to publish each issue are inevitable, but nothing one can't overcome when passion turns into tangible dreams. It gives me energy.

"I love magazines, let alone making them. As cliché as this may sound, touching and smelling paper are interesting stimuli. They just make me happy; just another form of ASMR you can say."
Musotrees is a travel magazine from Malaysia, which I really enjoy. Alongside journey features and photography, the magazine also talks to entrepreneurs, creating a well-balanced, inspiring read.
---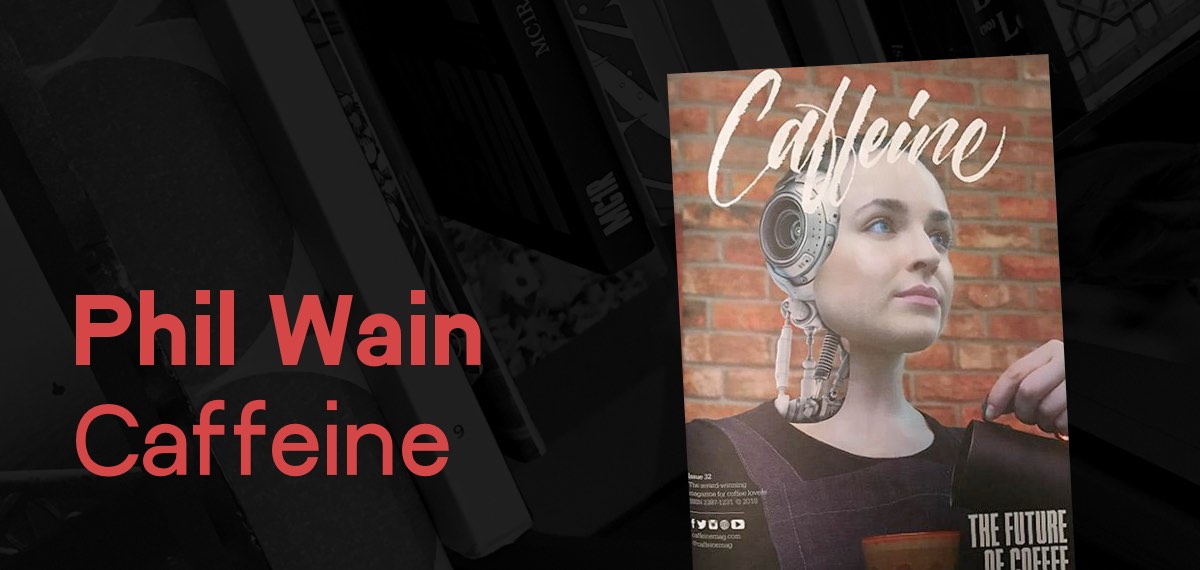 "I love writing for Caffeine magazine as it plays a key role in people developing their interest in quality coffee. There are many internet based resources for coffee but it can be daunting to know where to look.

"The value of Caffeine as an accessible, attractive print magazine is that it is easy to find and can be a great gateway to learning more about coffee. Because our magazine is distributed free, customers visiting a coffeeshop and even enjoying a particularly good coffee for the first time can glance through the magazine for a few moments or take it home to read.

"Either way, this helps build coffee knowledge and the coffee community and Caffeine magazine has certainly helped the coffee scene to grow. We try to write in an interesting accessible way and the high standards of design and imagery ensure I still get an adrenaline rush whenever our magazine appears off the presses and in the coffeeshops."
Caffeine is a coffee magazine from London, freely distributed around the city and the country (also sold online). With its large reach, the magazine has seen its influence grow. This is my go-to magazine to find out what's new in the coffee world.